It's been a long time coming but it is finally Entertainments season! Our clubs are busy script writing and rehearsing as you read this ready for the heats in just a couple of weeks time. It is one of our favourite competitions and we can't wait to welcome you all back to Northwich Memorial Court for some fun and laughter.
Heat 1 – Thursday 4th November
Stretton, Macclesfield, Malpas
Heat 2 – Thursday 11th November
Middlewich, Sandbach, Beeston
Heat 3 – Thursday 18th November
Congleton, Nantwich, Knutsford
Final – Thursday 25th November
The winning club from each heat plus the highest places runner up from all 3 heats will battle it out in the final.
All heats and the final will be held at Northwich Memorial Court, Chesterway, Northwich, CW9 5QJ and will start at 7:30pm prompt.
There is an admission fee of £5 for the heats payable on the door and tickets for the final are £10. Final tickets are only available in advance and can be bought from the County Coordinator, Karen Hood or Treasurer, Amanda Richardson, at any of the heats. Tickets for the Final do sell fast so make sure to buy yours early to avoid disappointment!
Heat 1 – RESULTS
The Entertainments competition got off to a fantastic start on Thursday night with 3 fabulous performances by Stretton, Macclesfield and Malpas. A huge well done to all 3 clubs and congratulations to Macclesfield YFC who have made it straight into the Final on Thursday 25th.
In 2nd place, and the current highest runners up, were Malpas YFC and in 3rd place Stretton YFC. A huge well done must also be given to Stuart Whitlow from Stretton YFC, Georgia Johnson-Greening from Macclesfield and Kate Stevenson from Malpas YFC who were all nominated for best individual performer.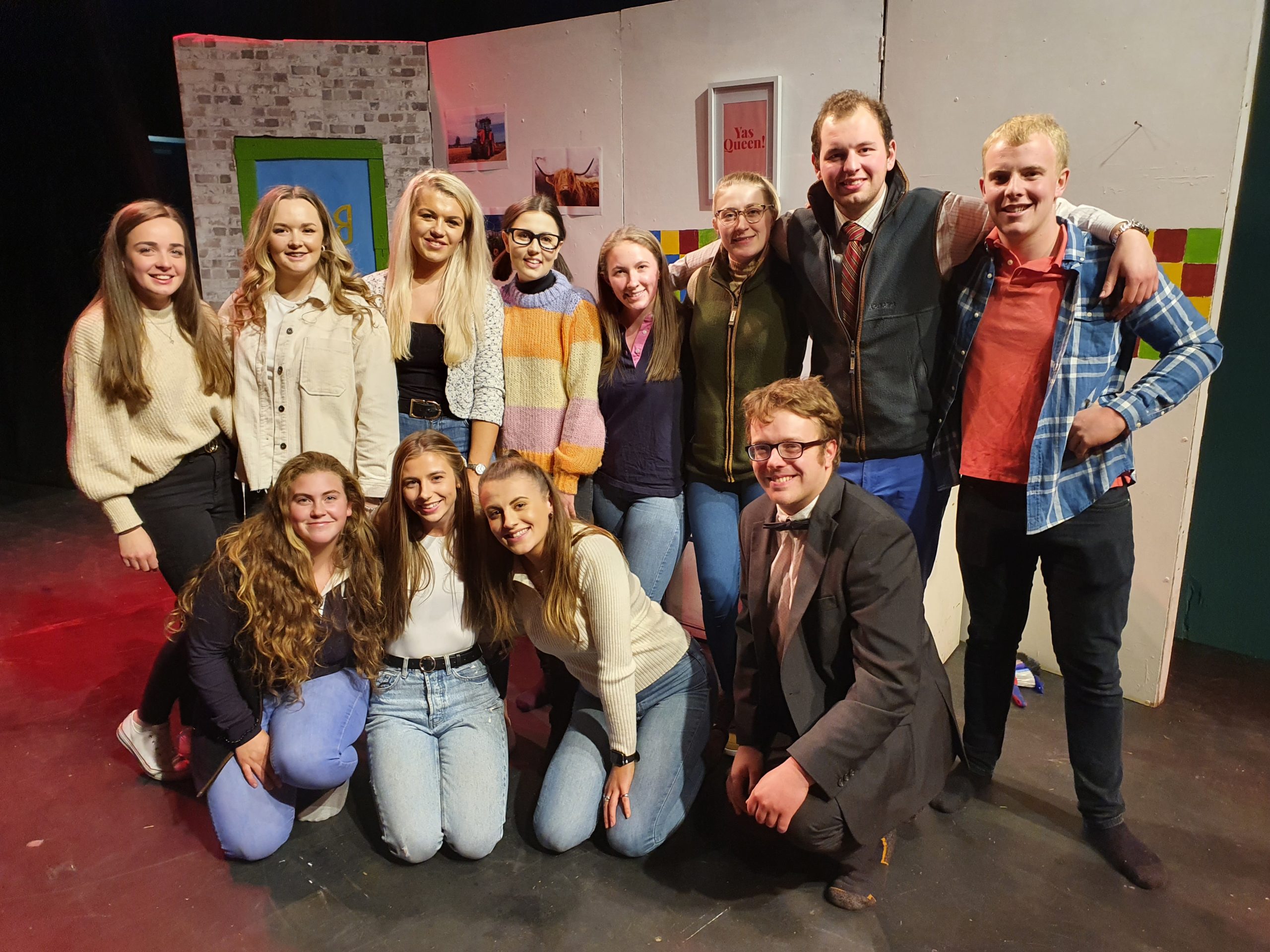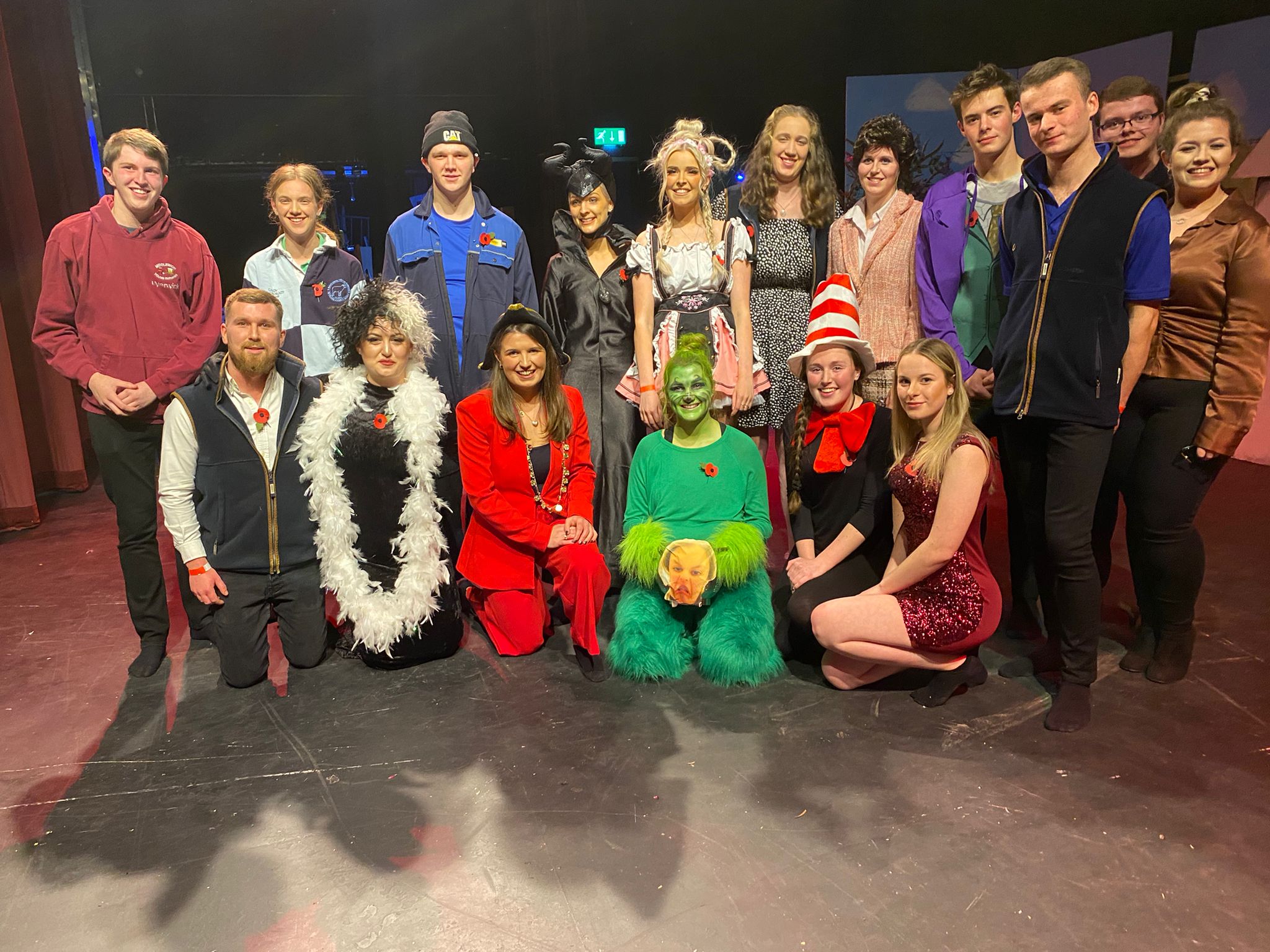 Heat 2 – RESULTS
We had another fantastic week of performances from Middlewich, Sandbach and Beeston YFC. Once again a huge well done to all 3 teams, a lot of hard work goes into all of the performances which really showed. Congratulations to Middlewich YFC who won this heat and made it into the Final with Macclesfield YFC.
Beeston are now the current highest runner up after receiving more points that Malpas YFC. We must also congratulate Maisie Lea from Middlewich YFC, Matt Bracegirdle from Middlewich YFC and Dave Nicholas from Beeston YFC for being nominated as best individual performers.
Heat 3 – RESULTS
What a fantastic evening we had at our third and final Entertainments Heat. The audience got 3 brilliant performances from Congleton, Nantwich and Knutsford YFC. A huge well done to all 3 clubs and congratulations to Nantwich YFC who will be competing in the Final.
Joining Macclesfield, Middlewich and Nantwich in the Final will be Congleton YFC who get through as the highest runners up of the competition. We can't wait to see all 4 performances again on Thursday 25th. The performers nominated as best individuals in heat 3 were; Grant Pollard from Congleton YFC, James Fernie from Nantwich YFC and Matt Sherratt from Knutsford YFC. The winner of the best individual performer will be announced at next weeks Final.