Wow! What an evening! It was an extremely tense battle but it was Sandbach YFC who came out victorious at the 2021 Junior Quiz Final.
There was just 1 point in it with runners up Congleton YFC leading until the end! Congratulations to Jack Farrall from Congleton for winning quizzer of the night.
A huge well done to all members involved. It takes a great dedication to make it to the final and every member who took part in the whole competition should be proud of their achievements.
We must also say a massive thank you to Michael-John Parkin and Philip Smallwood who stepped down as Quiz Masters after a combined 55 years in the position! Every year they have put an awful lot of their own time into writing the questions and speech titles for each round. The competition wouldn't be what it is without their hard work and dedication.
And finally thank you our competition sponsors WR Partners and Mike Atkin for presenting the trophies.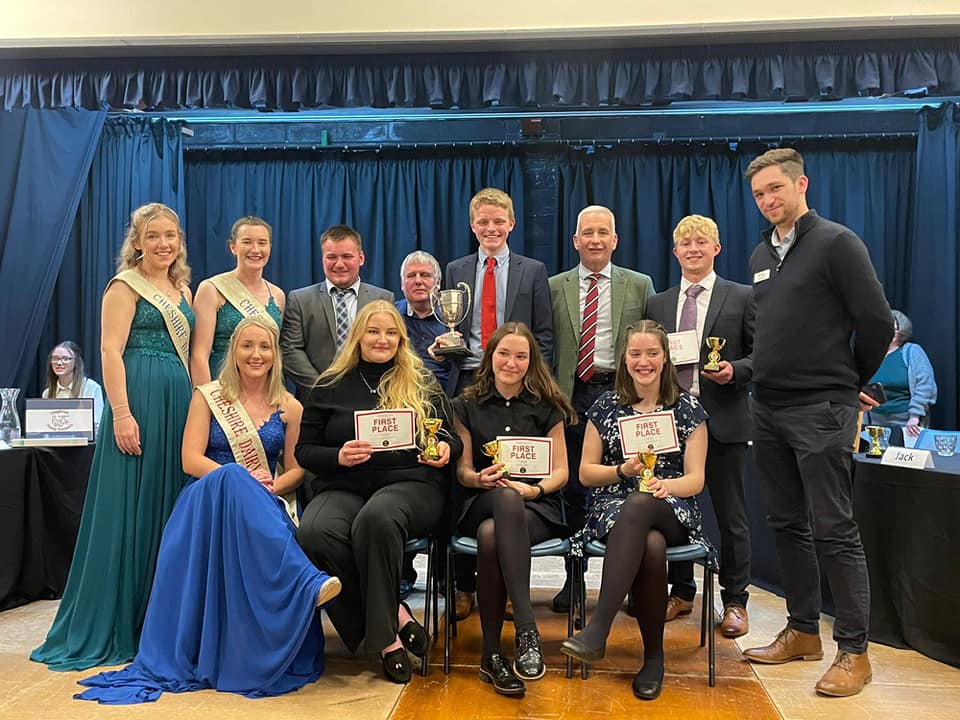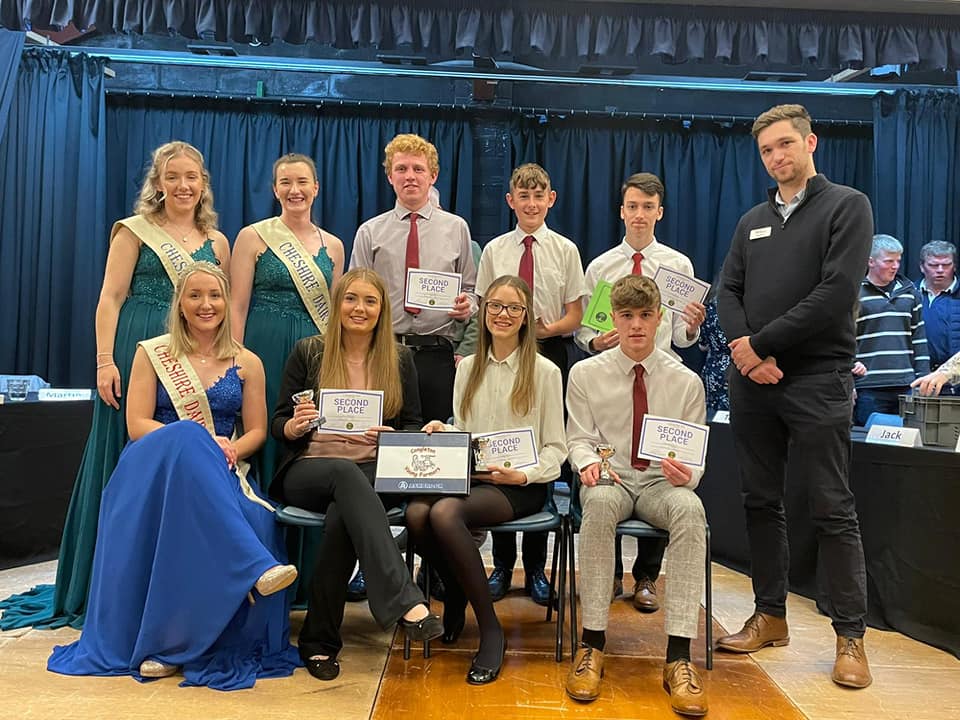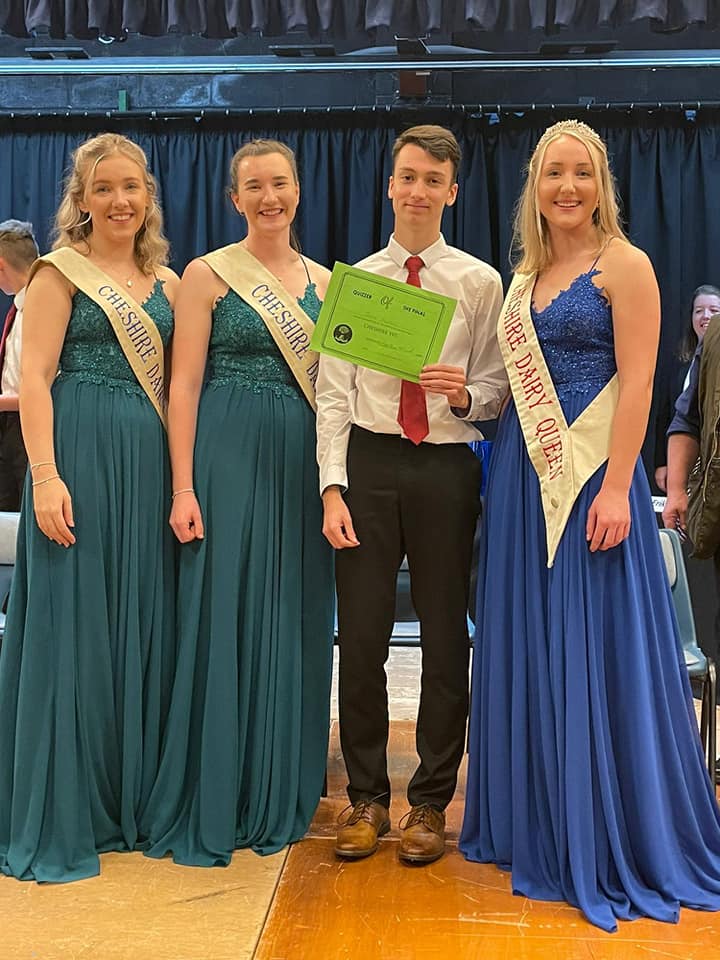 Congleton YFC – The Home Team (Left Image)
Olivia Wain, John Potts, Martin Robertson (Captain), Jack Farrall, Chloe Bradley-Boffey & Callum Wain
Sandbach YFC – The Away Team (Centre Image)
Erika Davenport, Tom Whittaker, Emma Goodwin, Jack Oulton (Captain), Jonathan Witter, Isobel Hollinshead
The Quizzer of the Night, Jack Farrall, was presented his certificate by the Cheshire YFC Dairy Queen Team, Emma Windsor, Fiona Wilshaw & Kate Young (Dairy Queen). (Right Image)